Sessions
Sessions is a browser extension for managing your Safari tabs and history.
It can be difficult to keep up with the torrent of new information on the internet. If you have ever found yourself overwhelmed by open tabs but reluctant to abandon them, needing to note a link for later, or simply desiring a mental context switch to a new set of tabs without the distractions of the old ones, Sessions is here to help.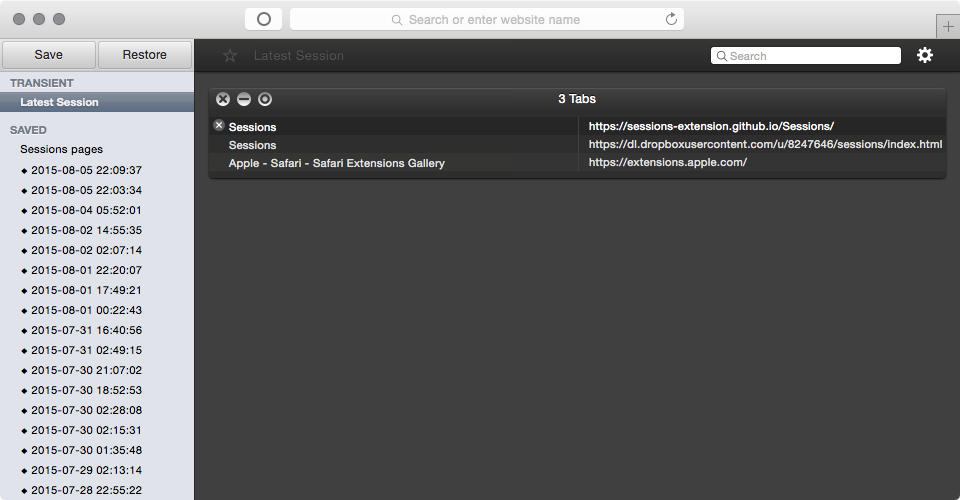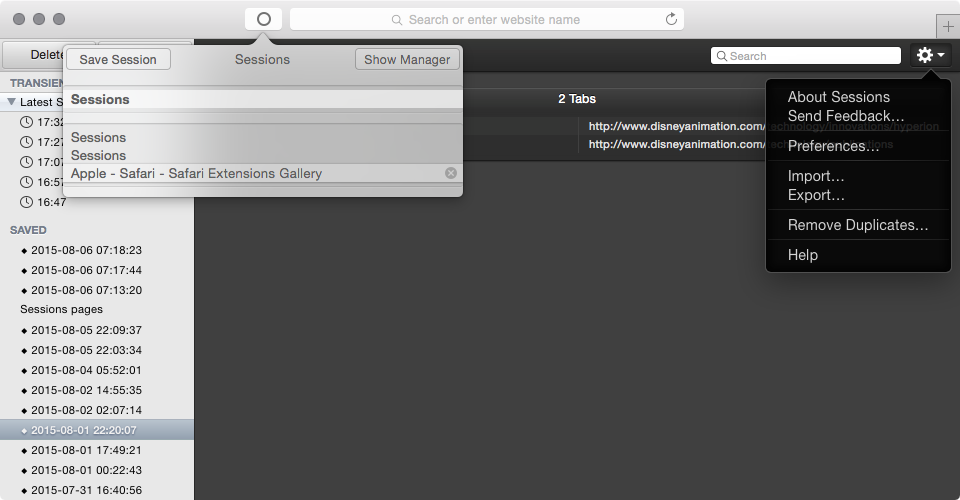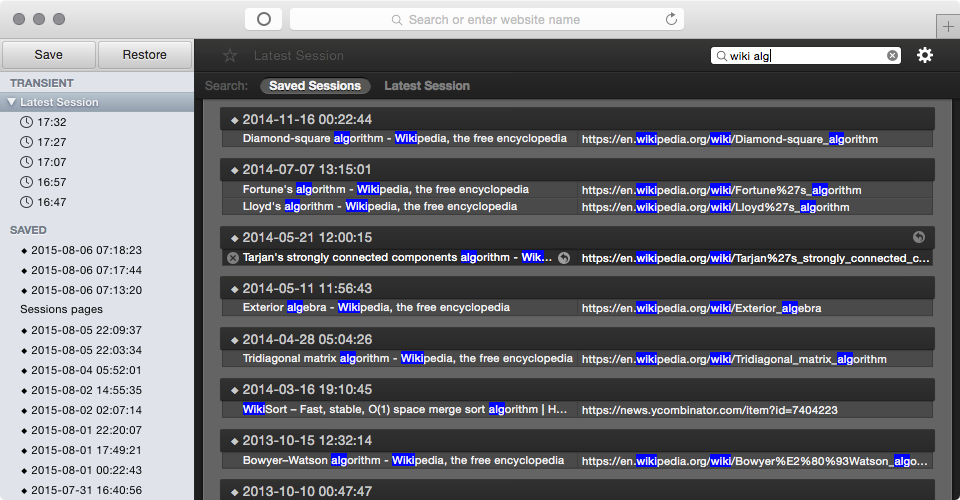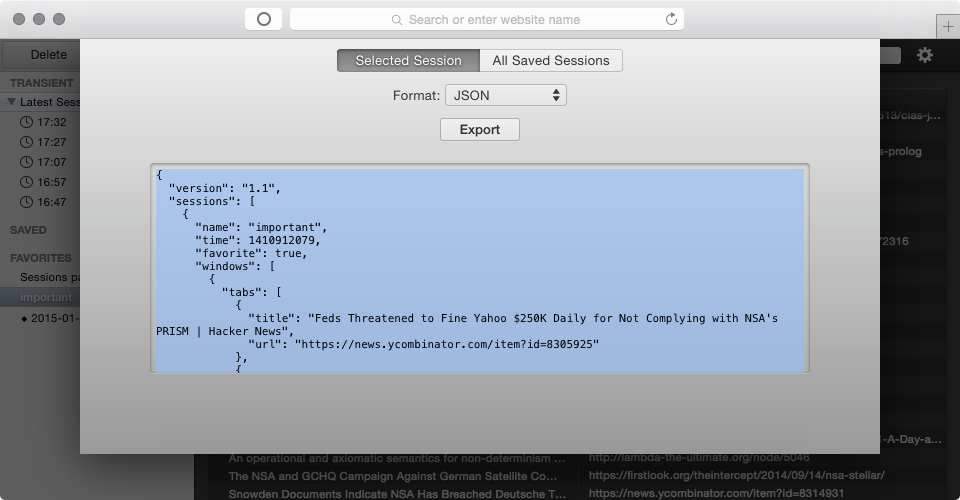 Sessions keeps track of your open windows and tabs for you. With the click of a button you can save a snapshot of your session at any time and start fresh, secure in the knowledge that you can return to your tabs at your future leisure.
Sessions is efficient, lightweight, and gets out of your way; with automatic backups enabled, you do not have to think about it until you need it. Every aspect of its design has been carefully considered and infused with familiar Mac sensibilities. And with Sessions's rich tab management and searching abilities, losing a link may be a thing of the past.
Clearing Safari's history, resetting Safari, or removing "Local documents on your computer" when managing website data will remove all extension data by default, including saved sessions. Do not do this lightly.
Installation under Safari 9 and later may be prevented by a bug wherein clicking the "Trust" button to install an extension does nothing. This can be worked around by turning on full keyboard access in System Preferences, tabbing to the button, and pressing the spacebar to accept.
Automatic updates of Safari Extensions distributed outside the Gallery are disabled in Safari 9 and later. Users of versions of Sessions earlier than 1.5 must update manually from Safari Preferences.
Some content blockers are known to cause problems with rendering and logic within Sessions. If you encounter strange behavior, try temporarily disabling any installed blockers to see if they are to blame.
My Safari Developer certificate has expired as of 2016/07/07. Sessions 1.5 is therefore the last version until further notice.